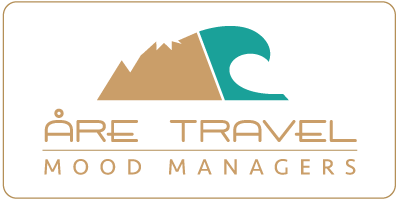 Cleaning company & property management this year
ALL IMAGINABLE SERVICE
We Mood Managers work with property management, guest service or as a cleaning company all year round in Åre, and have solid experience in hospitality beyond the ordinary. We have comprehensive solutions and cleaning services with a perfect mix of service personnel and property managers – for private individuals, companies, housing associations and property owners.
Price idea:
SEK 570*/occasion when using your lawnmower
SEK 750*/occasion when using our lawnmower



* Prices include VAT and after RUT deduction (RUT deduction is 50%) for lawns that normally take 1 hour to mow
Mowing the lawn – as nice as it gets
Our goal is to offer a cost-effective and convenient lawn mowing service that suits you regardless of the situation.
If you have your own lawnmower, you can choose to only pay for travel and our work – it is important that you have it fueled and in good working order, otherwise we still need to charge you
If you do not have a functioning lawnmower, we offer our mower as an additional service
Furthermore, you can hire us once or on a subscription basis
How do we proceed?
One: Decide how often you want a haircut: weekly, biweekly or once once a month.
Two: Determine how long the haircut takes . Normal sized lawn takes 1 hour plus travel time, 2 hours in total. If the lawn is large or the travel time is longer, 2.5-3 hours are needed per occasion.
Three:  Would you like us to use your or our lawnmower?
< b>Four: Desired trimming of grass edges every six weeks.
Contact us at booking@aretravel.se or phone 0647-88488 and we will take care of the rest!
Rent bed linen & towels
With us you can easily rent bed linen so you don't have to bring it from home. We have complete sets of towels which can be collected from our service premises in the middle of the village.
Sleep Better: 
Pillowcase, duvet cover, sheets for a double bed, of hotel quality + bath towel and guest towel. Choose 1 set per person, regardless of whether the bed sheet works for a double bed.
Price per set SEK 275/person, max 7 days
(if you stay with Åre Travel, the price is SEK 225/person)
Pick up in store, pay against invoice, swish or card. For delivery and collection, a delivery fee is added. Please note that this is only a request to be confirmed by us. We charge SEK 1,500/set for unreturned sets.
Book at booking@aretravel.se
Do you need help with cleaning in Åre?
Hire our professional cleaning company in Åre for all kinds of cleaning. Through a personal commitment, we create a good contact with you as a customer, where we do our utmost to ensure that you are satisfied, as all the cleaning we carry out is done with high efficiency and quality, with a meticulous and competent staff. We also always use the most environmentally friendly cleaning agents and the latest cleaning products and try to constantly stay up to date on the latest cleaning methods so that you get the best possible from a cleaning company.
Our goals as a cleaning company in Åre
One of the most important goals we have is that you as a customer are satisfied with us and the result after we have carried out the cleaning. You should simply feel safe choosing us as a cleaning company in Åre and be able to easily contact us if you need any of our cleaning services that we offer. So let our Mood Managers clean house. Below you can read about the types of cleaning services we offer if you want to hire us as your cleaning company in Åre.
Hometown
Company city
Office cleaning
Place of departure
Moving city
Clean
Cleaning company
Facade and window cleaning, our cleaning company in Åre makes you look good!
We wash facades and windows efficiently with environmentally friendly technology, Ultrapure water.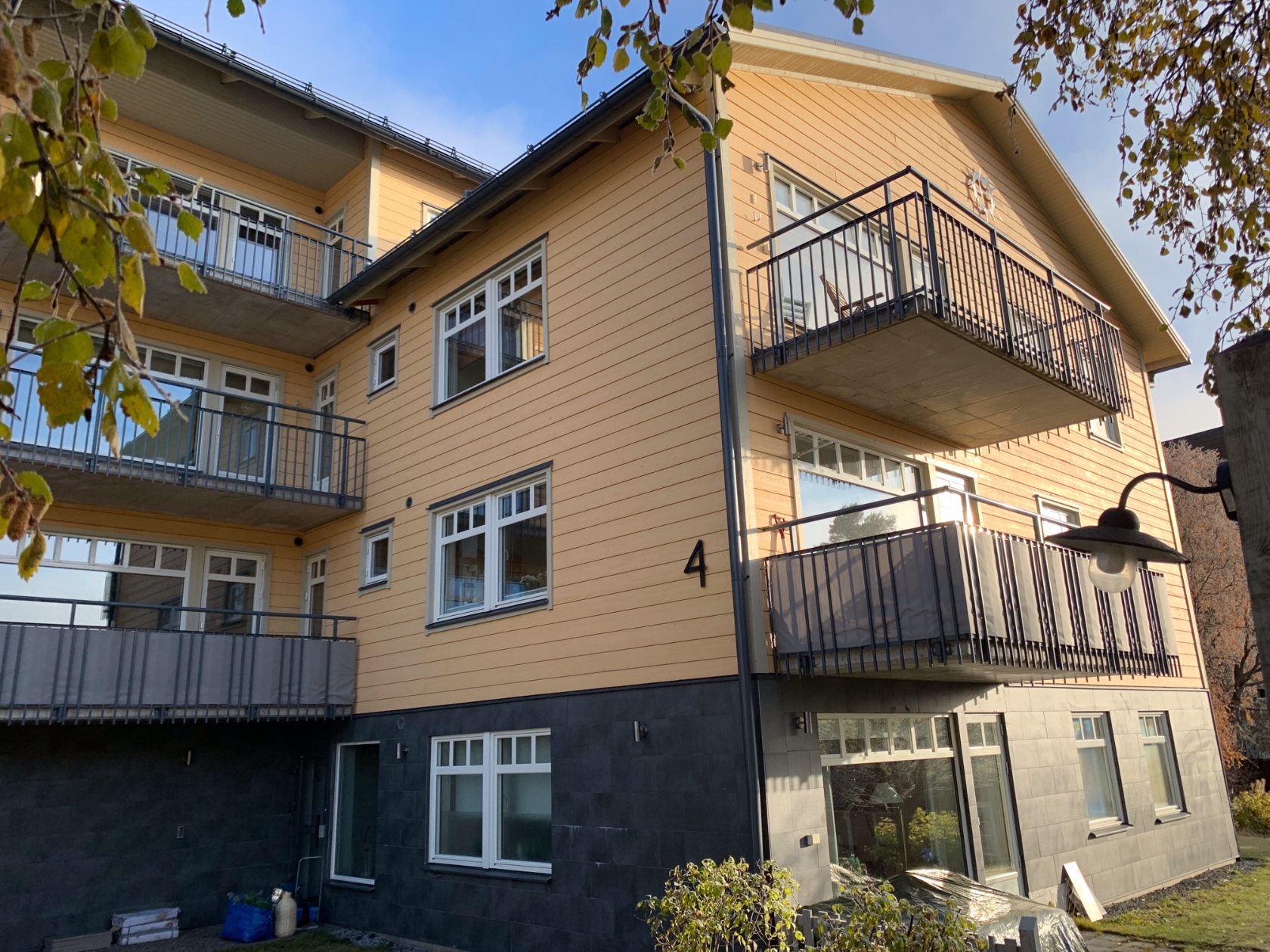 Property management in Åre
Hire us for property management of your villa in Åre.
We make it easy and hassle-free for you as a property owner. As experienced property managers, we work carefully and proactively to protect the value of your property's internal and external environment.
Right of residence
Hire us for property management of your BRF in Åre. Sitting on the board of a condominium association should be fun and give you a chance to influence your housing. We help with everything from maintenance plans to window cleaning and building fences.
What does a Mood Manager actually do?
We were asked by Östersundsposten's reporter, and invited her to join us one day. It was a nice reportage, but we want to point out that we put our heart and soul into everyone who wants to have a better everyday life.
Read the full report here:
Breakfast & Catering
Food is an important part of your holiday, we have catering for all occasions, from breakfast to supper.
Commercial premises
Are you looking for a business space for your pop-up shop or office space for the small business? We can help you with that too.
JOURTJÄNST
Behöver du ha bemanning dygnet runt, men saknar att kunna vara fri på ex. kvällar och helger? Inga problem, vi kopplar på dig på vår redan befintliga jourtjänst.
Cabin service
Do you need snow shooting around your cabin when you're not there? Or fix something else that you don't have time for yourself? Please contact us.
Interior design
Is it time to redo the cabin? We know interior design and homestyling.
Luggage storage
We take care of your luggage while you do other things, maybe squeezes out the last of the ski slopes or waiting for check in.
Personal mood manager
See us as a local guide who will help you for a much better holiday in Åre. We can help you with almost everything.
Rental
Do you have a cottage, apartment or similar that you are considering renting out? Then we have a very good platform and a large customer group that you can reach.
RECEPTION I BYN
I vår fina fullt utrustade receptionslokal kan du boka upp kundmöten och säljsamtal, nyttja konferenslokal eller ha en kontorsplats.
BRF städ & fastighetsskötsel
Are your condominium association looking for a cleaning company? Maybe stairwell cleaning or other service. Our crew takes care of your property in the best way.
Conference hosts
A conference host takes care of your company during the conference in Åre. We give you all the contacts we have in this village, and there are many.
Conference facilities
Of course, if you are going to have a conference, you need to meet somewhere. Cinema seating, school seating or mingle. Keep in touch.
Fastighetsskötsel och förvaltning
Er personliga Mood Manager i Åre
Vi har helhetslösningar med en perfekt mix av servicepersonal och fastighetsskötare – för företag, bostadsrättsföreningar och fastighetsägare. 
Våra Mood Managers ser till att både fastighet och personer får den omvårdnad som efterfrågas – vi utför allt från städ, arrangerar med ankomstfrukost, spolar i kranar och ronderar, hanterar gästservice till att ta emot och montera upp möbler eller slå in barnens julklappar och lägga under färdigklädd gran.
Du kan köpa rondering, snöskottning, gräs-klippning, kontroll av värmepannor, byte av huvudsäkringar mm, städning, fönsterputs eller flyttstäd.
Abonnemang på fastighetsskötsel
Som abonnemangskund gör vi regelbunden tillsyn av din fastighet och arbetar förebyggande med felavhjälpande underhåll, upprättande av underhållsplan med regelbundna kontroller.
Vi åtgärdar löpande skador och brister och rengör ex. stuprörssilar, tvättar sopkärl, rengör tak- och hängrännor och utför tillsyn av källar- och vindsutrymmen, medverkar vid myndighetsbesiktningar och håller din fastighet i perfekt skick.
Vi erbjuder även jourberedskap till våra abonnemangskunder.
Äger du ett boende i Åre men bor på annan plats?
Då behöver du en Mood Manager på plats i Åre, för att hjälpa till med in- utcheckning, städning mellan gäster, fastighetsunderhåll om någonting behöver bytas samt nyckelutlämning m.m.
Vi arbetar med dessa sysslor året runt i ordinarie verksamhet och har gedigen erfarenhet av värdskap utöver det vanliga.
Exempel på uppgifter vi Mood Managers utför enligt ert önskemål:
Ankomststäd (vi dammar, skottar upp ingången/ sandar, sätter på värmen och bastun – så att det är mysigt när ni eller era gäster anländer)
Mellanstäd (om era gäster städar själva behövs ändå ett vant öga för att säkerställa att det är fint inför varje ny gäst)
Avresestäd
Nyckelutlämning och tillsyn (vi rapporterar om vi ser att något saknas, eller om något gått sönder)
Underhållsstäd och tillsyn: ex. håller igång avlopp under långa stilleståendemånader
Fyller upp med förbrukinngsartiklar som wc-papper, tvål, nya trasor, diskmedel, byter lampor m.m. vid behov, detta debiteras extra
Köper in mat inför er eller era gästers ankomst, hyr in skidutrustning, hämtar liftkort eller har en färdig middag klar till ankomsten
Fyller upp med bäddlinne åt gäster, och bäddar om så önskas
Tvättar madrasskydd, kuddar, täcken, fitar, prydadskuddar vid behov
Putsar fönster och utför storstäd
Byter gardiner, pyntar efter säsong
Löpande snöskottning eller gräsklippning vid behov
Tar emot leveranser, monterar upp möbler, arbetsleder hantverkare
Hämtar er eller era gäster på flyget
Tar hand om blomster
DU ÄR VÄRD att ha det bekvämt på din semester i Åre. Men även att ha arbetsro när du inte är här.
Vi tar hand om ditt boende, så du kan koncentrera dig på annat – året runt
Exempel på uppgifter våra Mood Managers utför enligt ert önskemål:
Ankomststäd (dammar, skottar upp ingången/ sandar, sätter på värmen och bastun – så att det är mysigt när ni anländer
Avresestäd efter er vistelse
Mellanstäd under er vistelse
Underhållsstäd och tillsyn: ex. håller igång avlopp under långa stilleståendemånader
Köper in mat inför er ankomst, hyr skidutrustning, hämtarliftkort eller har en färdig middag till er när ni kommer
Tvättar och bäddar upp
Putsar fönster och utför storstäd
Byter gardiner, pyntar efter säsong
Löpande snöskottning eller gräsklippning vid behov
Tar emot leveranser – använd gärna vår adress – och monterar upp möbler
Hämtar er på flyget
Tar hand om blomster
Barnvakt om ni vill gå ut själva en kväll
Arbetsleder hantverkare
Behöver du ha bemanning dygnet runt, men saknar att kunna vara fri på ex. kvällar och helger? Inga problem, vi kopplar på dig på vår redan befintliga jourtjänst.
Fyra uthyrningsobjekt i en BRF

Vi erbjuder BRF:er i Åre By en personalig Mood Manger för att säkerställa personligt bemötande till ett rent och frächt boende i Åre.
Ni får då en person med huvudansvar just för er bostadsrättsförening, som brinner för huset lika mycket som ni gör med kundkap inom lokalvård och vaktmästeri.
EXEMPEL PÅ SYSSLOR:
Hålla rent och prydligt
Trapp- och hisstäd
Fönsterputs av allmänna ytor
Säsongsutsmyckningar (ex. påsk, jul, höst) och blomster om så önskas
Ansvarig "point of contakt"
En person med huvudansvar för er BRF,  som blir kontaktperson till gäster i huset och till er lägenhetsinnehavare
Hälsar gäster välkomna och tar farväl
Ordning och reda
Koordinerar gäster med städning, ju fler uthyrningsobjekt och bättre kontakat med ägarna desto kostnadseffektivare, då man städar extra vid ex. väta och lerigt, medan man tar det lugnt vid låg beläggning
Skapar och ser till att trivelregler följs och att det är ordning och reda i huset,  exempelvis i trapphus, skidförråd, soprum etc.
Gör ronder på utsatta perioder, för att kontrollera att gäster sköter sig
Lär upp kollegor för städning så att det alltid utförs på ett och samma sätt
Utför inventeringar i lägenheter, uppfyllnad av baslager
Ytterligare tjänster som ingår vid tecknande av abonnemang
Väskförvaring och uppehållsrum i Åre Travels fina receptionslokal vid ankomst/ avresa för gäster
Telefonväxelhänvisning till er BRF på Åre Travels huvudnummer
Tvätt och lager av bäddlinne och textiler som ex. madrasskydd och kuddskydd
Mood Manager ansvarar för städ i lägenheterna vid uthyrning
Kontroll, slutstäd och avsyner
Mellanstäd
Fylla upp med bäddlinne
Så här går det till:
Ni utser en kontaktperson i er BRF  för att underlätta samarbetet mellan er och vår Mood Manager

Åre Travel önskar tillträde till alla ytrymmen som omfattas innan avtal skrivs. Tillsammans resonerar vi fram på vilken nivå som är rimlig för samarbetet. Ju fler timmar – desto noggrannare och finare i ert hus

Inköp och utlägg debiteras utöver abonnemanget

Uppsägning eller ändring i abonnemang 3 månader i förväg, har vi inte fått in en uppsägning eller ändring löper abonnemanget på

Det är tillåtet att byta abonnemangsform upp till 2 gånger per år, för att kunna följa säsongens svängningar, kanske vill ni dra ner på städ på sommaren då det är mindre folk i huset

Antalet abonnemang är begränsat för att vi skall kunna leverera hög service och kvalitet

Om ni väljer att pausa tjänsten, har vi rätt att neka forsatt samarbete

Avtal om Mood Manager abonnemang skrivs med BRF, separata avtal för uthyrning av lägenheter
Småföretagare: Vi har telefon & receptionsservice 
Småföretagarens lösning: telefon- & receptionsservice.
Vi på Mood Managers erbjuder nu fullgod och specialiserad receptionsservice åt ditt företag:
Vi tar emot samtalen för hög servicenivå, ger personligt och professionellt bemötande och du kan fokusera på din kärnverksamhet
Behöver du ha bemanning dygnet runt, men saknar att kunna vara fri på ex. kvällar och helger? Inga problem, vi kopplar på dig på vår redan befintliga jourtjänst.
Vi besvarar enklare frågor via mail och telefon, tar emot intresseanmälningar beställningar, bokningar, felanmälningar etc. och skickar vidare till dig i en samlad form som du kan ta del av när du avsatt tid.
1 h varje dag har vi öppet för lunch, om du vill värma din matlåda och träffa kollegor.
I want to be contacted for advice and quotation on your services: