Accommodation in Åre
We have received satisfied guests in Åre since 2014
Your only task on the holiday should be to enjoy. Book a accommodation in Åre where you are sure to get a location that suits your needs while containing all the amenities you need. We can offer you apartments, villas and cottages in different price ranges.
For cheap accommodation, we recommend booking during our periods with special prices below
Book a cottage with to get a wonderful accommodation in Åre today or contact us if you have any questions.
Boka
Åre Travel-huset (Mörviksgården) på Åre Torg
Here you live in the middle of the action, spacious accommodation in Åre, a duplex apartment with six beds, sauna, and balcony, or a 4-bed apartment with two double beds.
4 or 6 beds/ apartments – 10 beds in total
2 apartments
Apartment by the ski lift VM8:an
In Åre Fjällby you live comfortably right by the ski slope VM8, which starts at the earliest of all lifts. Affordable accommodation for 4 people, 30 sqm with kitchen, bathroom, living room and bedroom for 4 people.
Studio apartment 4 beds
1 studio apartment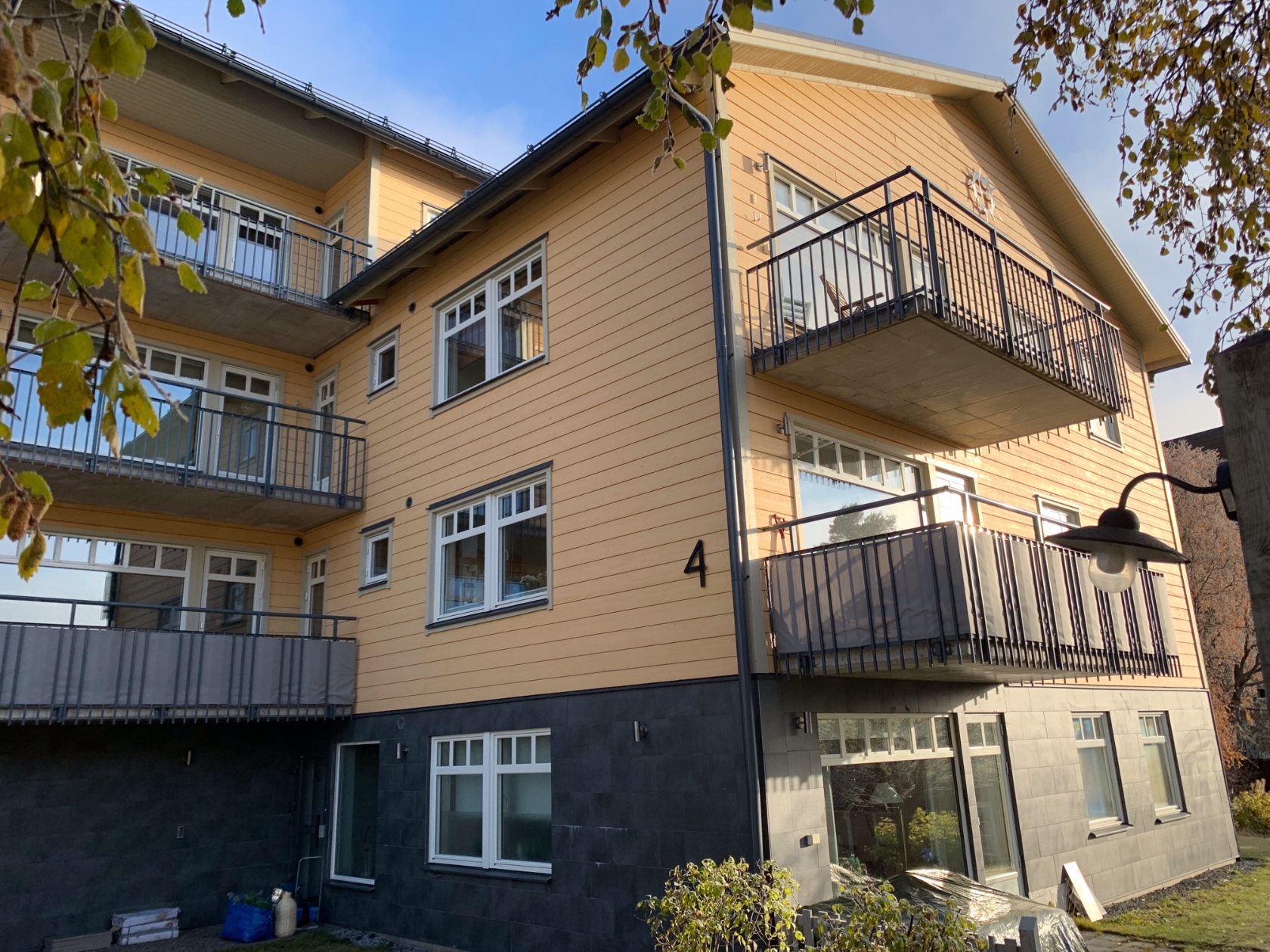 Brygghusen, Åre Village
A wonderfully bright apartment in the middle of Åre Square and VM8: an, with a south-facing balcony, overlooking the Åre lake. Three bedrooms and sauna.
6, 8 or 32 people
5 apartments
Peak Performance Mountain House, Tottbacken 2
When you are looking for top class accommodation, and convenience beyond the ordinary – such as several bathrooms, own sauna and Jacuzzi on the veranda. Ski in ski out and close to Åre village.
4, 8 or 24 beds & conference facilities
4 apartments, 1 building
Accomodation Mitt i Åre 2, Åre Square (Center)
An accommodation that gives you a view of both the hill and Åre Torg, ski in apartment with 3 bedrooms and 8 beds, newly renovated bathroom. Better accommodation in Åre with this perfect location can not be found.
Accomodation with 3 bedrooms and view over Åre Square and slopes
8 people
Accommodation in Freestylehuset, Åre Square
Here you live in the middle of the events and the center of Åre Square – and still ski-in / out. Newly renovated and fully equipped apartment with wifi, sauna, and terrace overlooking the hill. An appreciated accommodation in Åre for everyone next door to Åre Bergbana and in the same house as some of Åre's best restaurants.
Accomodation with 2 bedrooms and a balcony
7 people
Accommodation in the middle of Åre 
Here you live in accommodation with an excellent location right on the ski slope and at Åre Torg. Two fully equipped apartments with a sauna, free Wi-Fi, and a large terrace facing south or overlooking the ski slope (VM6).
6 beds/ apartment or 12 people
3 apartments ski in